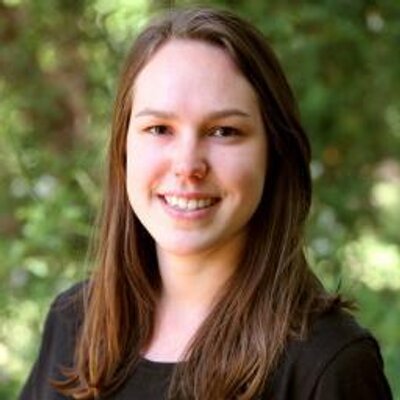 Ella Macintyre of Epic Films
Ella Macintyre is the Producer of Marketing and Distribution at Epic Films and the Marketing and Head of Marketing at Mighty Kingdom, a mobile app development agency in Adelaide, Australia.
In her role as PMD at Epic Film, Ella oversees the online marketing of Wastelander Panda, an online series about the last remaining Panda in a post-apocalyptic wasteland. She was instrumental in the release strategy of the Wastleander Panda Prologue, which saw it receive 100,000 views within 72 hours online.
It has now done more than 185,000 views which is impressive. These numbers helped the team triple the size of Epic Films' Facebook fan base and also start a highly successful crowdfunding campaign, which raised more than $25,000 and attracted the highest number of supporters for a film project on Australian crowdfunding website Pozible.com.
Since then, Wastelander Panda has continued its successful journey, with the release of three web episodes and an interactive website in May 2013. They have now entered into a co-production deal with Madman, and together are writing six new episodes, with development financing from the ABC and South Australian Film Corporation.
Show Notes
In this episode you'll learn how to create and distribute a viral video with 100,000 views to get more exposure for your project. We discuss how to:
Identify 
your 
target 
audience 
and 
create
 a 
release 
strategy 
centred 
around 
the 
way 
they 
use
the
 internet;
Set
 up
 your
 Vimeo
 or
 YouTube
 page
 for
 maximum
 impact, from
 page
 branding through
 to
searchable 
keywords 
and 
video 
thumbnails;
Analyse
 statistics
 from
 your
 launch
 in
 order
 to
 focus
 your
 energy
 on
 the areas that
 are
 working, 
and 
re‐strategise
 those 
that 
aren't;
Get 
your 
video 
featured 
on 
major 
blogs 
and 
websites;
Release 
your 
video 
on 
Facebook 
and 
Twitter 
and 
utilise 
your 
existing
 fan base to 
spread
 your
content 
across 
the 
globe;
Engage
 with
 your 
fans 
via 
social 
media 
and 
keep 
them 
wanting 
more;
Launch
 your video at 
specific 
times 
of 
day 
in 
order 
to 
reach
 your 
online
 audience
 in 
'prime
time;
Utilise
 your
 film's
 success
 to
 build
 your
 Facebook
 and
 Twitter
 followers
 and
 mailing
 list
 subscribers;
And much, much more…
Links From The Episode
ella at epicfilms dot com dot au
http://wastelanderpanda.com
http://www.epicfilms.com.au
http://www.facebook.com/wastelanderpanda
http://twitter.com/wastelandrpanda
http://wastelanderpanda.tumblr.com
http://www.mightykingdom.com
http://twitter.com/Ella_Macintyre
Wastelander Panda Prologue from Epic Films on Vimeo.
You can get 21 printed lead generating Process Maps for free, here.
And if you're serious about marketing and selling more, the logical next step is to contact me to help you do it yourself, have me do it with you, or have it all done for you.
This may be the momentum you need to get great marketing and sales results.
Or do you simply want more like this?
Join below to be notified immediately about new content and more. No annoying daily emails and no spam – just good content when it's posted.