Joseph Chehade & Bartosz Kowalski of Uamp
Joseph Chehade & Bartosz Kowalski are the Adelaide based Founders of Uamp. Uamp, or you amplify, is a link between your music player and your headphones. It's a tiny amplifier which can produce the kind of premium quality audio that you expect from hi-end audio equipment used by audiophiles and sound producers. Chehade studied a commerce degree majoring in marketing and Kowalski studied biomedical engineering and both DJed and ran night club promoters for Griffin Alliance. They then went on to create Umidi, the world's first custom DJ controller and went through Business SAs SAYES entrepreneurs program to develop the product. But after a failed attempt at crowdfunding the duo aged 28 used the lessons learned to create and launch Uamp – soul shaking audio for your ears – on Kickstarter out raising their initial goals by 1980% and ultimately raising $296,998 in 45 days for 3,623 backers.
Show Notes
In this episode you'll learn how to design a physical product & raise $300,000 in capital on Kickstarter in 45 days. We discuss how to:
Identify target audiences and create a compelling product around that, both before and during a crowd funding campaign;

Pick your reward price tiers, number of tiers, and rewards;

Select rewards that attract resellers and retailers;

Choose the length of a crowd finding campaign;

Create stretch goals based on feedback and milestone;

Design and develop a product concept which the competition are not supplying or are not supplying effectively;

Find the balance between having a quality of product and marketing distribution;

Demonstarte create credibility and make people believe you can pull the product off through video, copyrighting, graphic design and press kits;

Identify vital metrics, such as view views, conversion rates and pledge amounts to monitor during the launch;

How to spread your marketing message through networks, social media, paid ads, media and blogger outreach;

Focus your resources on the areas that were winning and those that are not;

Track where backers are coming;

Capitalize on crowd funding success;

Determine what to do differently next time based on takeaways and lessons learned;

Think about a step-by-step process for creating, launching and marketing a physical product crowd funding campaign;

Decide when you should try to creating, launching and marketing a physical product crowd funding campaign and when you shouldn't;

Get started with immediate next actions for creating, launching and marketing a physical product crowd funding campaign;

And much, much more…
Links From The Episode
https://www.kickstarter.com/projects/1746450443/uamp-soul-shaking-audio-for-your-ears/description
http://www.uamp.co
https://www.facebook.com/UAMPSOUND
http://www.umidi.co
https://www.facebook.com/umidicontroller
http://www.twitter.com/U_MIDI/
https://www.facebook.com/joseph.chehade
https://www.facebook.com/bartosz.kowalski.988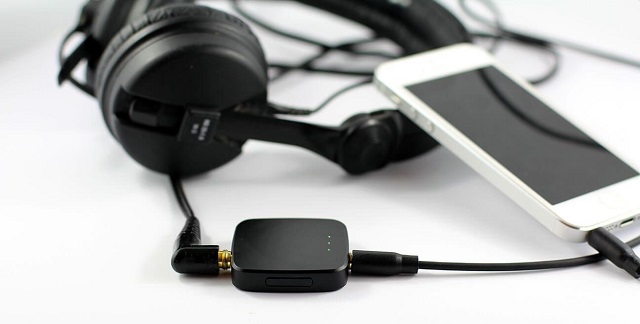 You can get 21 printed lead generating Process Maps for free, here.
And if you're serious about marketing and selling more, the logical next step is to contact me to help you do it yourself, have me do it with you, or have it all done for you.
This may be the momentum you need to get great marketing and sales results.
Or do you simply want more like this?
Join below to be notified immediately about new content and more. No annoying daily emails and no spam – just good content when it's posted.