A sample of what others are saying:

"I just wanted to say thank you to NVI, Flinders University, Orren, Diane and all the guys who helped us, you are amazing you changed our lives forever. Thank you." James Stewart & Samson Selladurai, Co-founders, http://Kick.it

"After such a great event over the weekend, Startup Weekend Adelaide, I really need to make this video to say a few things and the first and foremost thing I want to say is thank you so much David and Orren and sponsors, for making Startup Weekend possible. I don't think you guys realize how much you have touched our lives and everybody elses lives. I don't think you guy can fathom that you actually changed lives over the weekend." Vinh Giang, Director, Encyclopedia of Magic

"Last year, the start of 2012, kind of about this time there, was a start up weekend that David Truong and Orren Prunckun organized and that just kind of sent me off on a completely different tangent." Michael Reid, Co-founders, Majoran Distillery Read More
"We are writing to thank you for your involvement in the delivery of last week's session about 'sales and marketing' for LEGL2114 Regulating Small Business. The session was very successful and provided students the opportunity of meaningful engagement with the topic materials.
Students appreciated your session and spoke to Paul about the inspiration you provided in light of your experience with and mentoring of young entrepreneurs in Adelaide. This is of course very important for our students as they prepare for life after graduation. It is always good when graduates of the Law School are willing to give their time and experience for the benefit of our current students. We look forward to further developing our relationship with you and thank you again for your participation in our program." Professor Kim Economides, Dean, Flinders Law School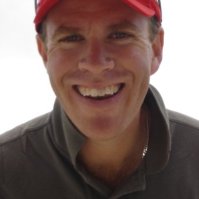 "When New Venture Institute at Flinders University was established, I needed someone who could help me with marketing, sales, business development, publicity and product development. I had no hesitation in hiring Orren to provide consultancy on strategy and implementation of these key areas for New Venture Institute because he is a thought-leader, thinker and do-er in our industry. Orren had already excelled in the start-up ecosystem within Adelaide, developing a formidable brand and reputation for execution. With a need to also develop authenticity quickly the New Venture Institute benefitted from his skills in this area. I would recommend and I continue to engage Orren in specialist roles where creativity, speed and market knowledge are key requirements. Hire him before your competitors do." Matt Salier, Director – New Venture Institute at Flinders University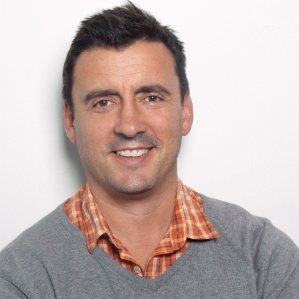 "Orren worked on a JV project for us, where his role was to identify traffic and sales growth opportunities for a consumer electronics ecommerce startup. The role encompassed usability, paid search, SEO, influencer outreach, partnership sourcing/management, data acquisition and conversion optimization work. Orren is a smart, enthusiastic guy who would be an asset to any marketing team." Jason Neave, Managing Director – The Distillery Agency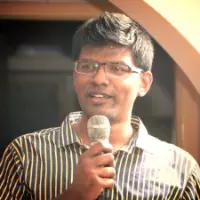 "Very rarely do we meet someone with the combination of passion, intellect and humility – Orren is one such person. A real mentor and an encouragement, who always sees the best in people and propels them in right direction towards fruitfulness. Getting to know Orren will change your life for Good – It did mine." Samson Selladurai, Co-founder – http://Kick.it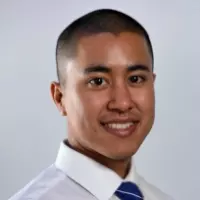 "It's not every day that you come across someone so genuine like Orren. I had the pleasure of working with Orren as part of Enactus@Flinders' 12-week journey through Venture Dorm. In his support of our socio-economic outreach project, what impressed me most about Orren was his sincere and dedicated passion towards entrepreneurship, besides the wealth of start-up knowledge and life experiences he brought on board. And no matter how serious things got sometimes, Orren was always positive with a smile on his face." Sid Hazarika, Enactus – Flinders University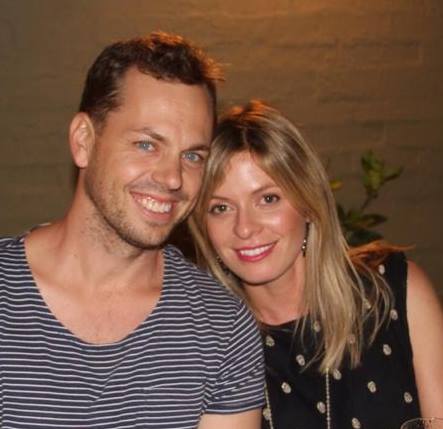 "In all honesty, Adelaide has what I would say is, pound-for-pound, the best startup community in Australia — largely due to the hard work and collaboration of Orren and a handful of other awesome people." Sam Birmingham, Senior Startup Coach – Pollenizer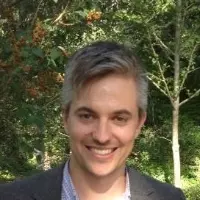 "Orren was a great asset to Venture Dorm (Lean start up program through New Venture Institute). His ability to coordinate the program and mentors while contributing his own advice was invaluable. I particularly admire his ability to focus on the core of any issue and tunnel targeted advice to deliver a solution. Thanks for all your input in Venture Dorm!" Ben Clark, Founder – Trbo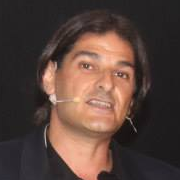 "I was at the point where I had an idea for a product & had gone so far as to commission a prototype to be made, but was at a loss to know how to move forward in terms of the requirements necessary to move the project from conceptual, to becoming a functioning viable business enterprise. Orren was able to help refine my focus and prioritise the aspects of creating a scalable viable business model around the idea, allowing me to let it evolve into a tangible workable model. This included pivoting the idea to encompass tiered offerings with both entry level and premium products. He willingly gave up his time to field my questions using his expert advice and wealth of experience in the Start up space. I found Orren to be indispensible to me and an asset to both the course and the University." Nizar Rasheed, Founder – Eternal Memoria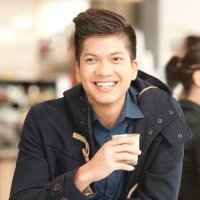 "Orren has been an excellent facilitator of discussions week in and out with the Venture Dorm program at NVI. Not only has his input brought out solid ideas from mentors and participants, but also enabled each team to think lean and practical, maximising the results of each venture and positioning them for rapid growth." Sam Lim, Co-founder Lean A Skilled Hand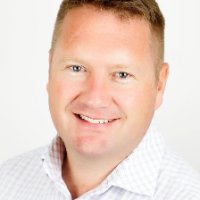 "Orren facilitated many of the venture dorm sessions I attended. Orren provided plenty of valuable feedback, kept the sessions running to time and maintained an environment that was professional and pleasant. Scott Perry, Product Development Manager Workforce BluePrint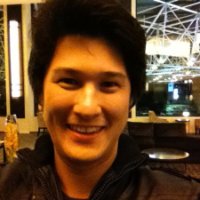 "Orren is an excellent startup mentor and must be commended for his work on the Flinders NVI VentureDorm program. Orren has great passion for the work he does and is committed to the success on the startups he coaches. It's nice to find a passionate friendly entrepreneur but one like Orren who is also committed to empowering those around him is rare indeed. Orren has been an excellent mentor. He is an asset to the Australia startup community and I strongly recommend him as a partner." Richie Khoo, Co-founder AngelCube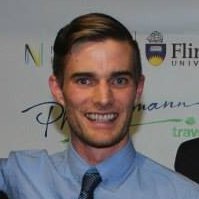 "I worked with Orren during my time in the Venture Dorm Winter 2014 Program. He helped us develop our business plan, introduced us to key people and continues to provide us with opportunities for the promotion and development of Kick.it. Orren is highly professional yet still fun and personable. I highly recommend him to anyone and am happy to give a personal reference." James Stewart, Co-founder – http://Kick.it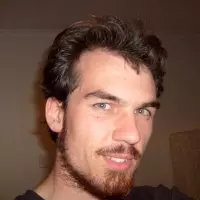 "Orren was an awesome guy to work with. He really cares about what he does and puts 110% into everything." Andrew Childs, Software Engineer Envisage Business Solutions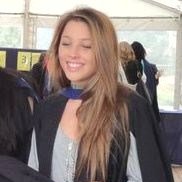 "I found the venture Dorm experience highly rewarding. Our development as a group was guided by Orren Prunckun, who remained highly professional and was always available to answer any questions that arose. Orren is extremely knowledgeable about entrepreneurship, and his passion was extremely evident in every Venture Dorm workshop." Michaela Gold, Enactus – Flinders University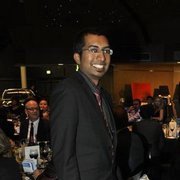 "I got to know Orren from his involvement in the start-up community in Adelaide. He is a passionate and creative entrepreneur. He gives logical simple solutions to challenging business problems. He helped me in a few instances when I was pitching my business concept in Venture Dorm. He also brings in many different ideas that are working for different startups around the world in discussion giving us the ability to get more ideas. A leader on his own." Pratib Parthiban, Founder – DOINQ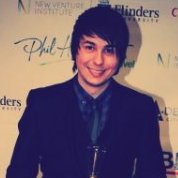 "Orren was instrumental to the Venture Dorm experience in 2014. At every session I attended he was responsible for the smooth running of events, and was one of the most valuable mentors. He always gave valuable advice and frequently helped me focus the direction of my product. His positive attitude was very encouraging, and I hope that I will get the opportunity to work with him again in the future." Luke Larsen, Founder – Revuudle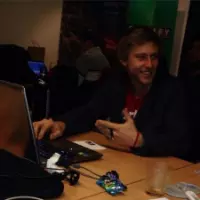 "Orren has a wealth of knowledge and a lot of enthusiasm that has helped me with business ventures and decisions as well as providing well thought out, personable and expert advice on a range of topics. Orren has always been willing to help people in the Adelaide business community and offers time on a number of projects to boost community and commercial engagement." Nick Hayden, Co-founder – Ticket Loop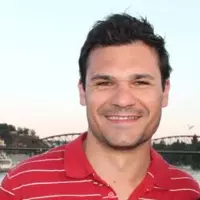 "I have met Orren prior to entering the Venture Dorm program. Since the beginning he has been supportive of me and my business idea, and he continues his support and encouragement to this day. Orren is someone I trust. He's one of the most genuine, and hard working people I've had the opportunity to work with." Adam Troyn, Managing Director – Kampus Pty Ltd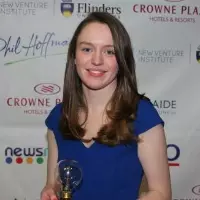 "As Marketing Manager and part of the NVI Venture Dorm team, Orren played an important role in the development and launch of my startup idea. He is a great mentor and was one of the first to encourage me to pursue my idea when I was afraid to take the leap. He offered his time and advice to all Venture Dorm participants, and generously shared his experiences and connections to help our ideas develop each week. I think many Venture Dorm participants would share the view that Orren is a source of inspiration and guidance for budding local entrepreneurs and startups, and that we are very fortunate to have had his support and involvement. Thank you so much Orren – I really value your advice and appreciate the time you spent to help my idea come to life!" Kate Klavins, Founder – Floragram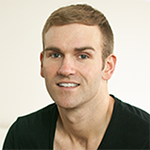 "My Kickstarter campaign for AUGMENT has now just 34 hours remaining and is 137% funded! I'd like to especially thank Orren Prunckun who dedicated his own time to help out and made a huge difference to the success of the campaign. A lot of the campaign's success is thanks to you." William Matters, Founder – RUBIX Co.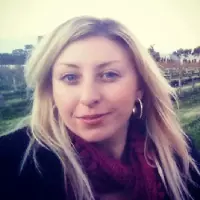 "I found Orren to be very approachable, helpful, and insightful throughout NVI's Venture Dorm. Orren gave valuable feedback to myself and other teams regarding our business model canvas, and always managed to see different approaches and different ways of getting around issues that people were facing. Overall, I find Orren to be a highly energetic and engaging person whose passion for entrepreneurship shines through." Kelly McMiles, , Enactus – Flinders University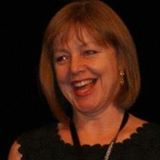 "Thanks for all of your help and advice with Unleashed – really appreciated." Gail Fairlamb, Manager – Office for Youth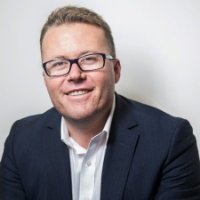 "Well done on bringing together the 100 designers, marketers, programmers and start up enthusiasts that collaborated to build some very cool start ups." Dean Swan, State Director – South Australia, Microsoft Australia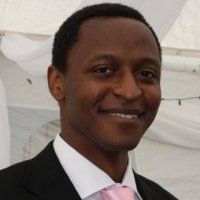 "Witnessed Orren's marketing skills in the way he led the state's first Start up Weekend event. In a very short period of time he was able to build strategic partnerships with first rate sponsors including Microsoft and Google, put together a great panel of judges, mentors and keynote speakers. He has a great combination of enthusiasm, professionalism, business acumen and the ability to find a way to deliver in spite of obstacles." Richard Busulwa, Business Manager, Emergency & Perioperative Medicine – SA Health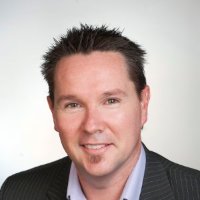 "It was a pleasure working with Orren. The professionalism and organisation of the Adelaide Start-up Week End was exceptional, as were the outcomes for the participating innovations. I look forward to working with Orren on future projects." Stuart Douglas, Founding Director – ANZ Innovyz START a Global Accelerator Network Partner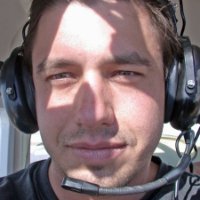 "Orren (along with David Truong) did a great job of initiating and organising Adelaide's first Startup Weekend at the end of March 2012. The sold-out event proved Adelaide has innovators with great ideas and the knowledge to turn those ideas into viable businesses." Mark Gamtcheff, Founder, AdelaideTweet.com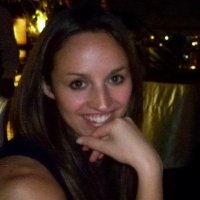 "Orren introduced the StartUp Weekend in Adelaide which gave many young and local entrepreneurs the chance to network with industry mentors and put their ideas into practice. From what I hear the event went smoothly and sold out all tickets!" Renee Jones, Fringe Benefits Coordinator (Marketing/Programming), Adelaide Fringe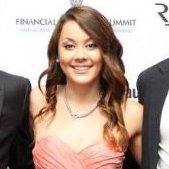 "Orren somehow managed to turn what would normally be chaos into a spectacular and extremely beneficial event. It was not only beneficial to me as a volunteer for the event but for everyone whom attended." Samantha Lang, DIFY Events


"Orren did a great job of organising Startup Weekend Adelaide. Very confident, organised and friendly. I was impressed with how well everything went and this was due in great part to Orren's passion and skills. Well done!" Geoff Kwitko, Founder, Leader, Head Mentor, The Startup Club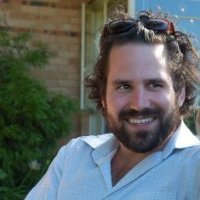 "Orren ran Startup Weekend Adelaide, which I drove down from Melbourne to attend. Orren and I were in contact prior to the event and when I arrived he was so welcoming and excited that I had driven down. He checked in throughout the weekend to make sure everything was going smoothly and it really added value to my experience. Startup Weekend Adelaide was perfectly organised and a major part of that was the passion and commitment Orren put into the event. If you get the opportunity to work with Orren, take it." James Barbour, Owner/Director, Less Work More Life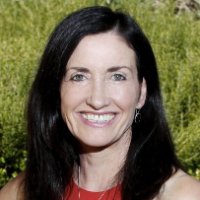 "Orren's vision and dedication in bringing Startup Weekend to Adelaide has really impressed me. His hard work and leadership directly contributed to the event's immense success and he has continued to drive the conversation among the community. I would unreservedly recommend him for any appointment that required vision and creativity combined with organisational skills and hard work." Leila Henderson, Founder & CEO, Swayve


"My ideal event manager is where clients are unaware of last minute glitches, issues or problems, and when these occur they are handled rapidly and astutely. I can recommend Orren for his event management and communication skills" Rob Gordon, Director, TXT IT Pty Ltd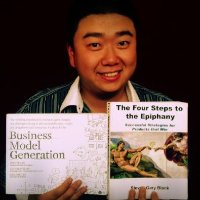 "I went to the Start-up Weekend Adelaide in April 2012. It's one of the best entrepreneurship/innovation events I have ever participated, ever. As a key event organizer, Orren demonstrated the exceptional level of event organizing skills and marketing talent, facilitating event activities, coordinating pre/post event communication etc, making every aspects of this event comparable with those ones in Silicon Valley. On a more personal level, I talked to Orren previously and looked for some business/market advice to my own venture. Orren is extremely helpful, a great listener and help me connect with a few more mentors. Look forward more opportunities working together. Yang Zhang, Enterprise Application Monitoring Specialist, HP Enterprise Services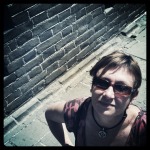 "Thank you for the work, energy and enthusiasm with which you prepared & delivered Adelaide's very first Startup Weekend. The weekend enabled some very clever ideas to see the light of day, and as participants I think we all feel we have been a part of something really special. I know how time and energy intensive putting something like this together is, so thanks again to you and David for this. Adelaide is better for it." Urszula Richards, Owner, Onlineiq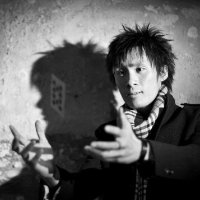 "Orren facilitated the organising of the Startup Weekend event in Adelaide. He was very involved and produced a tremendously successful event with a huge turnout and participation from incredible mentors." Jeffrey Wong, Co-Founder, Encyclopedia of Magic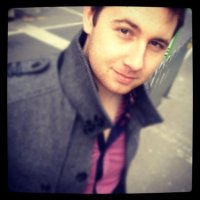 "Orren's work in bringing Startup Weekend to Adelaide and making the first event a riveting success are inspiring. As a co-facilitator Orren played a key leadership role in making the event a success, which included promoting the event to achieve full-capacity and bringing industry leaders on-board as sponsors, mentors, and judges. Orren has continued this hard work beyond the event by fostering a growing community among Startup Weekend Adelaide alumni." Matt Mitchell, Consultant, Chamonix IT Consulting


"Orren's work at Startup Weekend Adelaide meant that the weekend went smoothly despite the event requiring a ton of hard work to manage stressed, excited, creative people. I have no hesitation in recommending his work." Andy Murdoch, Programmer, Internode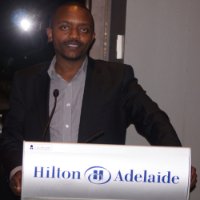 "Orren is a brilliant facilitator with an amazing capacity to inspire and motivate others. Startup Weekend Adelaide 2012 was arguable one of the best startup events in South Australia in a long time . From all the participants, thank you Oren for putting on a world class event" John Kamuchau, Web and mobile developer, Web Flame Solutions


"Orren was one of the organisers of the Startup Weekend held in Adelaide and I cannot recommend the event enough. It was a great experience and I believe that a large part of that success was the great work that Orren put into making the event happen. It wasn't just for the weekend either. He has been great in pre event communications and also with follow up information after the event that has been very helpful." Jason Lawrie, Software Engineering Project Manager, Ebor Computing

"Orren was a client-centred facilitator who was always ready to assist any user groups with immediate enthusiasm." James Melhuish, Admin Assistant, Oamps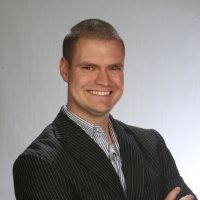 "Orren and David put together an amazing Startup Weekend and effectively revitalised the entrepreneur scene in Adelaide." Chris Hooper, Partner, Cirillo Hooper & Company Accountants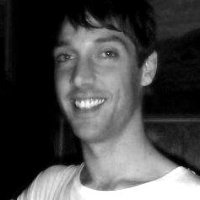 "Together Orren and his Business Partner, David Troung, pulled off something incredible by organising Adelaide's first Startup Weekend. The weekend inspired more than the 80 or so participants. All the mentors, speakers, judges and volunteers were equally stoked with the success of the event. This success demonstrates the amount of preparation and effort that Orren and David obviously put into the preparation and pre-event marketing. Can't wait for the next one!" Michael L Reid, Accountant, Origin Energy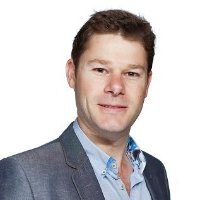 "Orren's tireless work at Startup Weekend Adelaide was a credit to him. Always organised and always with a smile on his face, he helped make the event a major success and a coup for Adelaide. Throughout the weekend Orren made some fantastic suggestions about pursuing customer feedback, his concepts for developing new ideas in a short time were of great assistance." Tyson Grubb, Managing Director, Synotronics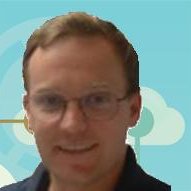 "Orren did a fantastic job of coordinating a lot of different people in a short amount of time. It was great to be part of the event and would highly recommend Orren for any communication/organisational related work. Great with people." Mark Byers, Managing Director, ibCom

"Orren and I first met at 'Startup Weekend' an entrepreneurial workshop aimed at programmers designers and business people. As a participant it was evident that the Startup Weekend event required a high level of organization/facilitation and the coordination of various events, participants and speakers over three frenetic days. These activities took place in a secure environment which in itself required management and organization over and above the event itself. All in all the event ran smoothly, problems were quickly solved and for the most part Orren and his team made it look easy, testament to their professional approach and abilities. It was my experience that Orren was prepared to go beyond the duties described above and went the extra distance even after the event was complete. Contact me to discuss." John Taylor, EMDG Consulting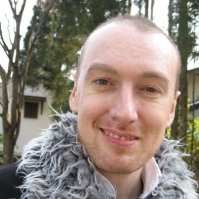 "The Adelaide Startup Weekend was impressive and Orren did a great job as one of the key organizers." Eddy Parkinson, Postdoctoral Research Fellow, Adelaide University

"Orren was responsible for the marketing of Startup Weekend Adelaide. From my perspective, the eventwas positioned smartly and created great brand equity for future events and forall stakeholders. Orren has an excellent knowledge of all forms of social media and utilised these effectively to promote the event." Timothy Lovell, Ninefold

"As a participant of Startup Weekend Adelaide, I found Orren's communication and marketing skills to be of great value. The event was promoted in such a way as to generate excitement and enthusiasm, which was reflected in the level of energy present throughout the event itself. Orren was an integral component to how successful the event was and to how much benefit I received from it." Antonie Larchez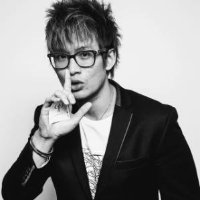 "Orren was one of the people that helped organise Startup Weekend Adelaide and he did a fantastic job! He was able to orchestrate things extremely well and did it with a lot of enthusiasm. Also on a side note he is a great genuine guy to work with, we have sat down and had some great conversations with Orren about our startup. He is a very helpful guy!" Vinh Giang, Director, Encyclopedia of Magic

Orren was the driving force behind the inaugural Adelaide Startup Weekend.The event involved over a hundred people including mentors, judges and participants and had a very tight schedule, yet went off without a hitch. Orren's energy, commitment and fantastic organizing skill helped make the weekend a huge success. Nice work!" Stephen Fleming, Director, Engenius Software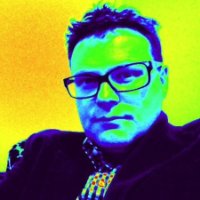 "Facilitating Start Up weekend is a credit to you, great job in pulling 100's of people together to an exciting conclusion. Well done!" Brett Jackson, Co-Founder ANZ Innovyz START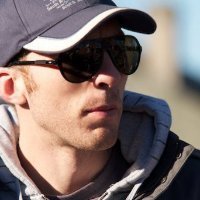 "One can only imagine the work and commitment that went in to pulling off Startup Weekend Adelaide. Orren and David showed all the traits needed for success. They pulled off a life-changing event with dedication, passion and professionalism. I look forward to watching Orren continue on to game changing awesomeness." Stephen De Villiers, Co-Founder Food Cloud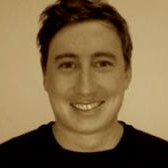 "Orren was definitely in his element while organising & facilitating the inaugural StartUp Weekend Adelaide tech startup event. His experience showed as the event went seamlessly and left all attendees with huge smiles on their faces. Congratualtions Orren & team." Nathan Hockey, Flash Digital Media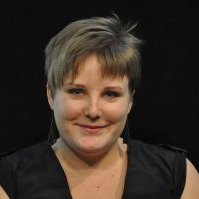 "It was a pleasure to work with Orren on the first StartUp Weekend Adelaide. His calm approach and thinking out-of-the-box made the event a big success. Orren is always willing to listen to good ideas, come up with solutions, smile and be very professional." Petra Dzurovcinova, Licencee and Curator TEDxAdelaideChange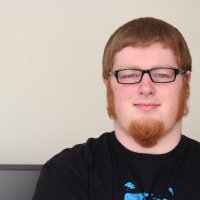 "Orren helped put on a great event. He clearly has a passion for start ups." Ashley Simons, Developer at Ashley Simons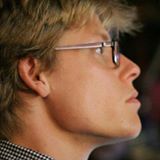 "Orren was clear with directives and facilitation a start-up weekend, and I found his manner to be energetic and engaging. His focus and guidance helped to clarify the path forward." Stuart Austin, Co-founder, Syndeo.co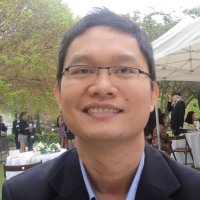 "Orren has been a great advisor and motivator through his interest in Tingtong our social payment project. He has crucially helped us evaluate our team and ideas. His hard works and commitments to support Adelaide startup community is well deserved of a commendation." Chhai Thach, Director, Touch Enterprises Pty Ltd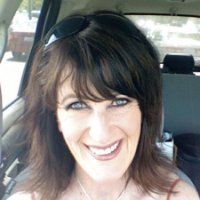 "I attended Adelaide Startup Weekend and Orren was one of the magic guru's who made the experience extremely enjoyable on multiple levels. Not only did he demonstrate excellent organizational abilities but he shared his wicked sense of humour very generously. Orren (and David) made the event and experience so memorable that I know there is another Startup Weekend in my future quite soon! Thanks!" Zen Parry, Doctoral Candidate, RMIT University


"During the Cambodia Startup Weekend 2012, Orren gave us good advice on our business model and what area should we focus when we start. Really helpful for us whom don't have much experience in business and marketing." Sophy Eung, Cofounder PlaceXpert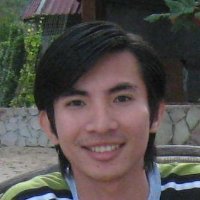 "Orren is one of awesome mentors at Startup Weekend. He gave great help on business ideas and strategies. He made us so easy to access him." Samnang Chhun, Ruby/Rails Freelancer


"It was great pleasure to work with Orren for the whole weekend. He is very friendly, and gave us various knowledges about business, marketing, and management. In addition, I was impressed by his strategic planning thoughts for the startups and his vision in making the startups work." Sinal Meas, Software Developer, Yoolk Inc.


"During Startup Weekend Cambodia Orren offered valuable advice to our team. We incorporated it into our final presentation, which I believe contributed to our project being placed." Ben Skelton, Project Manager, Yoolk Inc.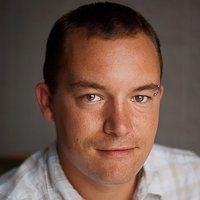 "Orren provided invaluable support over the course of Startup Weekend Phnom Penh. His expertise aided our team in developing our idea and offered insight into avenues we may other otherwise have missed. He would be a real asset in any mentoring or team leading position and it would be great to work with him again." Justin Pearce-Neudorf, Creative Director, CamPOP Media

"I met Orren through Start Up weekend and was so impressed with his ability to attract participants, mentors and sponsors and co-manage an outstanding event that we asked him to assist MEGA. Orren did an amazing job, professional, committed, innovative, responsive and, most importantly, successful. I would highly recommend him for any marketing role." Peta Pash, Project Manager, MEGA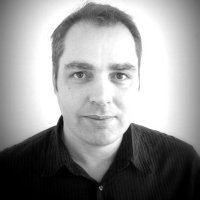 "Orren took time to deeply understand MEGA and what we wanted to achieve. He diligently and proactively implemented his plan, inspiring a diverse mix of participants to take part in MEGA. In combining a rigorous methodology, with a creative, social marketing approach, he was able to demonstrate MEGA's value and have great success. I recommend his work highly." Gavin Artz, Managing Director, AncillaryIPs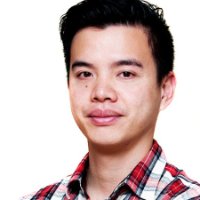 "Orren is highly skilled in strategy and execution. During our time working together, Orren provided insights into how things worked, why things needed to be done and what were important at the time. Orren continues to provide these insights, even for projects outside his current commitments. He is a great asset and friend." David Troung, CEO, Australian Entertainment Training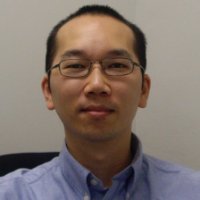 "Orren helped with the creation and validation of our business model by "getting out of the building" to talk to potential customers, as well as setting up surveys to get data to support our hypotheses. And all this over 1 weekend!" Jason Yip, Principal Consultant, ThoughtWorks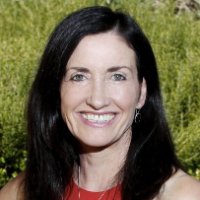 "It's fantastic that Adelaide could generate so much inspiration and energy in such a short space of time. The businesses and individuals were impressive, to say the least. Congratulations to David and Orren for their vision and tenacity to make Startup Weekend Adelaide happen." Leila Henderson, Founder & CEO, News Maker


"Congratulations to the inaugural Startup Weekend Adelaide team for organising an outstanding event. Lead by David Truong and Orren Prunckun, they created an edgy, dynamic and high energy environment that attracted some high calibre individuals from around Australia, hungry to create and make an impact. The event produced some truly innovative businesses and confirmed once again that Adelaide is emerging as one of best places in the world to build a company." Ken Saman, VP Operations, YourAmigo Ltd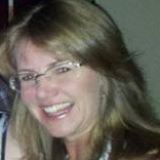 "What an amazing weekend! Loved it!! So many great entrepreneurial ideas right here in Adelaide. Met some awesome people. Thankyou so much for the opportunity." Jacqui Traegus, Author, The Backpacker Chef

"Huge congratulations to Orren and David at Startup Weekend Adelaide" Peta Pash, Senior Policy Officer, Digital Economy & Technology Directorate, MEGA Project Manager, DFEEST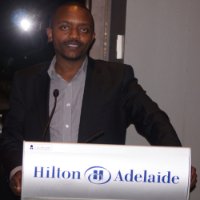 "Simply a Huge congratulations to Orren and David for organizing such a wonderful event." John Kamuchau, Web and mobile developer, Web Flame Solutions


"A big shout out to everyone involved in Startup Weekend Adelaide. Especially to the event organisers David Truong & Orren Prunckun!" Event Volt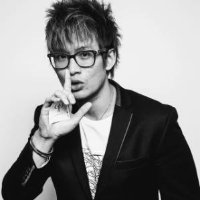 "Thank You to everyone involved especially Orren Priunckun & David Truong and! all the sponsors + mentors!" Vinh Giang, Founder, Encyclopedia of Magic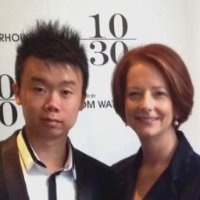 "Great round up! It was a fantastic weekend, still cannot get over the excitement! Orren and David did an amazing job!" William Chen, Founder, Wealth For Teens


"Well done Orren Prunckun, great to see you continuing to be a leader in the entrepreneurial space" Craig Yeung, Partner, Corporate Law, Piper Alderman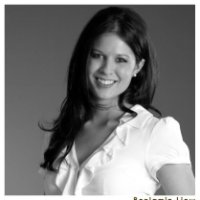 "Congratulations Orren Prunckun [sic] for making the Top 50 Australian Startup Influencers list!" Samantha Badcock, Managing Director at Hunter Careers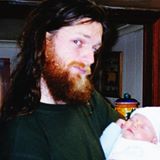 "I met Orren when he ran the Startup Weekend in Microsoft's Adelaide office. On the surface of it, inviting 70+ entrepreneurs to spend a weekend packed together in our shiny new office was an idea fraught with peril, but thanks to Orren's tremendous energy, his attention to detail, and his commitment to satisfy both ourselves as hosts and the hurly-burly of the participants, the weekend was a great success. His ability to resolve the sometimes conflicting needs of the property holders and the participants was most impressive. I would not hesitate to work with Orren again in the future." Peter Byrne, Software Development Engineer in Test at Microsoft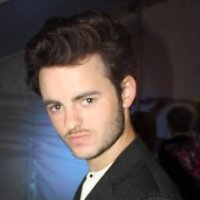 "As part of my Venture Dorm experience, run by Flinders University, I saw Orren as the main co-ordinator for the program. He brought enthusiasm and insight to the program through clearly articulating how to progress my idea forward and helping me reach my goals. He was an integral part to my learning and I often saw him at start up events. This was really refreshing me to see an academic/ course co-ordinator practice what they preach and further inspired me to continue developing my idea." Charles Haigh, Auditor – KPMG

"Throughout the New Venture Institute – Venture Dorm program Orren had a professional communication style and was easily approachable. Orren as Marketing Manager delivered a high standard of information and materials and effectively connected and encouraged participation with other New Venture Institute events and initiatives and their community.
You have put together a really fantastic course and you market it brilliantly." Alissa Cannon, Co-founder – Ticket Loop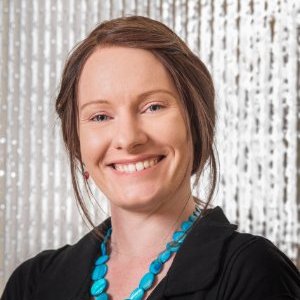 "Orren and Startup Weekend are almost inseparable concepts. His advice, input, feedback, and conversation were absolutely invaluable to us. Our team came third at Startup Weekend 2015, and Orren's guidance (which he offered even while trying to boot us out of the venue to close up on the second night) was just fantastic. Thank you, Orren, you're a star – it would have been a thin experience without you." Leticia Mooney, Co-founder – Anyspace Global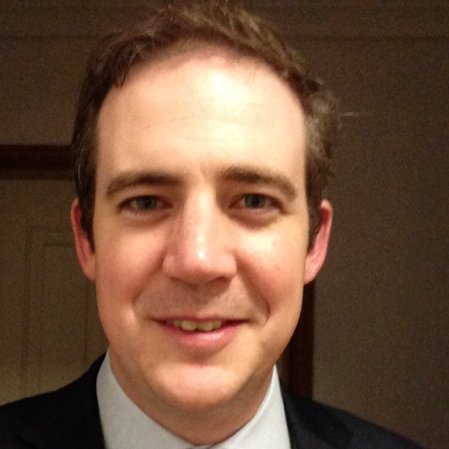 "I attended the 2015 Startup Weekend event where Orren was the facilitator. Orren's approach to audience engagement and interaction helped the groups, with diverse experiences, form and develop, ultimately producing a marked change in them at the end of the weekend. I have no hesitation in recommending Orren if you have the opportunity to work with him." Adam Gifford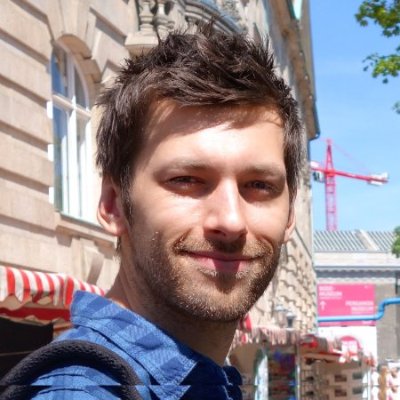 "The content itself is not confusing at all. The most useful lesson was that most jobs were not advertised and its up to the individual to proactively seek out employment that aligns to their mission and values. It's helpful to break out of the seek.com mentality, which is super depressing. Overall, I honestly liked the content. I think it will be a valuable tool for graduates." Tom Berzins, Master of Business Administration eMarketing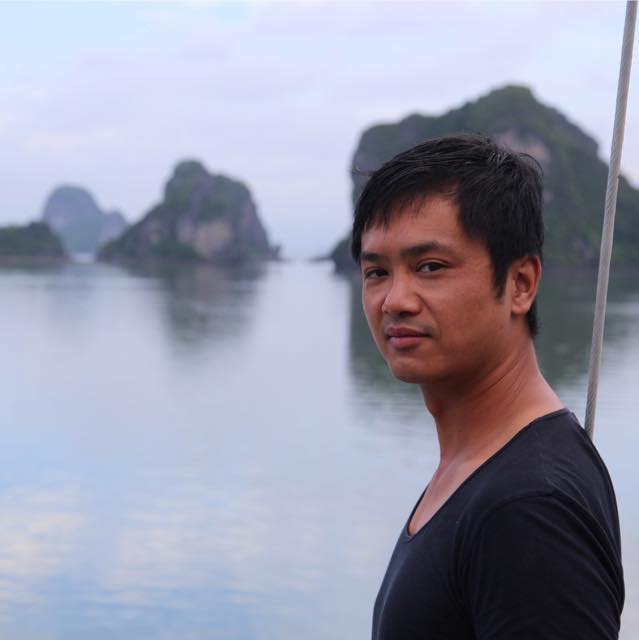 "I like how you have thought about and explained the reasons why people aren't getting jobs. You also handle what I think must seem like impossible challenges. You also grabbed my attention by offering what must seem like totally crazy alternate strategies up front. I decided to take this training because I am interested in the formula for success and what other peoples opinions on this are. The biggest benefit since completing this training was better understanding the employment market and making job hunting a more straight forward process. I recommend this training to anyone wanting a job." Kim Le, Bachelor of Medicine & Bachelor of Surgery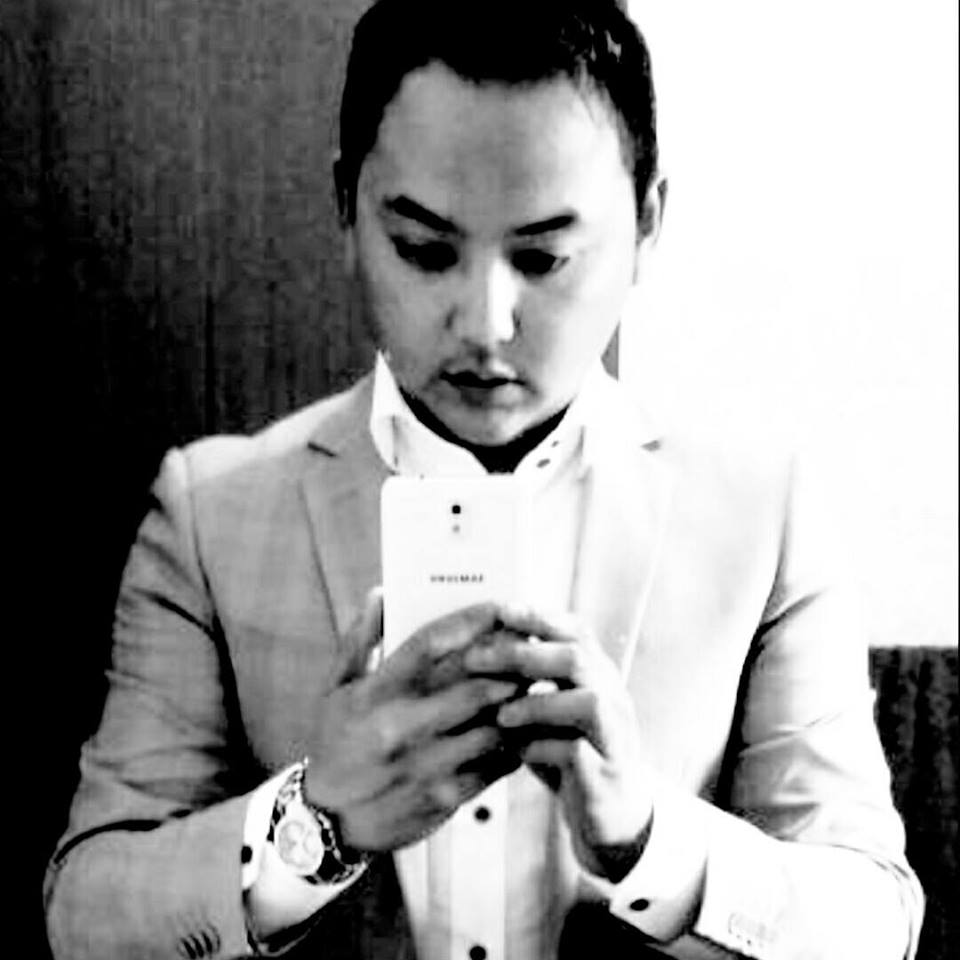 "Orren demonstrated high levels of professionalism and leadership in the 2015 Startup Weekend in Adelaide." Vu Pham
"I have finished looking into your program and I love it! It's unorthodox and out of the norm, hence gives us students the upper grounds when applying for jobs!" Viet
"The three-week long summer topic for Venture Dorm was both intense, fun and overall a great learning experience. At the start of Venture Dorm, Orren had forewarned us that our business idea today would be totally different at the end of the three-week period. Certainly I don't think anyone could have anticipated quite how much our business model canvas evolved, from originally being based around an alcohol delivery service to more of social network for craft beers. Along with the first class mentors, Orren frequently gave valuable input in both shaping our idea and helping us research similar ideas from all over the world. His knowledge of startups and the initial problems they encountered and how they solved them gave us a new way of looking at the problems that we encountered. Overall, Venture Dorm's 'get out of the building' methodology allowed me to improve and develop a wide range of skills, such as critical thinking, public speaking and how to apply and use the Business Model Canvas to aid in the planning of our startup." Tom Morrison
"Being a Year 11 student, the startup culture was one I had little exposure to in the past. Startup Weekend was a fantastic way to break into an unfamiliar environment. With Orren's mentorship throughout the weekend, I was able to enhance my skills and become a more well rounded person. Orren was a supportive mentor throughout the experience, and I would highly recommend his leadership for anyone wishing to broaden their mindset and skills." Kristie Goudas
"Orren provided valuable contributions to Venture Dorm 2014. He acted as an organizer ensuring all participants were aware of the night's happenings each week and provided sound advice to student's who sought him out." Matthew Sale, Co-founder, Easy Fix
"Orren's commitment, enthusiasm and contribution to the organisation of Adelaide's inaugural Start Up Weekend was integral to its success." Tim Richardson, Financial Analyst, Innovate SA
"Thank you for your work. What else can we say!" Lisa Williams, OHS Self Insurance Officer, Cambell Arnotts